Custom Cabinet Services in El Monte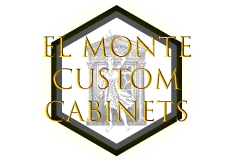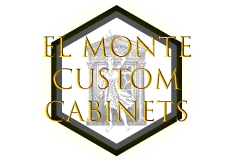 El Monte Custom Cabinet Services
We offer custom cabinet services in El Monte with decades of experience designing and building beautifully customized cabinets for your kitchen, bathroom, and office. We have years of experience designing and building made -to-order cabinets to your exact specifications. We are committed to providing excellent customer service and will always work with you one on one until the final product is perfect for your needs
Custom Bathroom Cabinets
Tired of your old bathroom? If you are looking to make a significant change, custom cabinets in your washroom can be just what the doctor ordered. We offer conversion services for older homes and renovations as well. Let our experts help you design stylish new cabinetry that will update any look while providing ample storage space.    
Turn your bathroom into  a spa-like oasis with our custom cabinetry. Custom cabinets in the washroom can be just what you need to update any look while providing ample storage space for design elements and organizational needs.
Custom Kitchen Cabinets
Are you interested in sprucing up your kitchen with custom cabinets? Our team of experts will work closely with you to design the perfect set of cabinetry for any size or configuration. All projects are completed in our shop, so we can provide a quick turnaround time and keep prices low. If you need a kitchen remodel, or just a few replacement cabinets, we have you covered.
We offer a variety of cabinet styles and finishes. For example, you can choose from traditional style wood cabinetry or contemporary white gloss cabinets to create the perfect kitchen for your needs. We even have custom colors available! All our designs are handcrafted by expert professionals in El Monte.
Custom Media Centers/Custom Entertainment Centers
Custom entertainment centers have become a common fixture in modern living rooms. We offer more than just custom cabinets for your entertainment center- we also design and build the perfect media wall to suit your preferences! A media wall is an extension or expansion of your TV into the rest of the room, and can be designed with any layout you prefer.
Get rid of all the wires and cords in your entertainment center with our custom media centers. One of the most common issues people have when designing their living room is where to put all the electronics- and often they end up in a messy pile on top, which looks sloppy and can lead to damage from spills or accidents. Custom cabinets are designed specifically for this purpose!
Custom Bookcases
Custom bookcases provide a way to store your books and other items in a safe, organized way. They can be designed with shelves of any height that suits your needs- from small children's bookcases to tall ones for storage. This is a perfect way to showcase your book collection and have it accessible when you need to pick out a new read. Custom bookcases are the perfect way to add storage space in your home, and can be designed around any living room or bedroom set up- from contemporary designs to more traditional styles that match the rest of your furniture.
Hardwood Countertops
Hardwood countertops are a great way to add a unique element to your kitchen or bathroom. Some benefits of hardwood are that they're easy to maintain and come in many different colors, which allows for you to customize your design as needed. They also provide an elegant look and feel- perfect if you want something more upscale than the typical laminate counter tops found in most homes. There are many different wood options to choose from, and we can help you pick the one that is best for your home. Find out more about our hardwood countertops and get a free estimate today.
Reach out today to set up a consultation with our team and find out more information about how we can help you.