El Monte Custom Bath Cabinets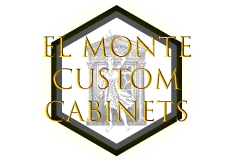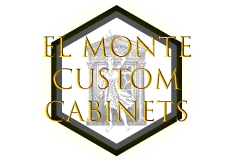 El Monte Custom Bath Cabinets
At El Monte Custom Cabinets, we also offer premium bathroom vanity cabinets with all the features you've come to expect from our kitchen and living room designs. All of our vanities are made with quality construction materials including dovetail drawers and soft-close mechanisms.
The kitchen is still the most used room in most households, but bathrooms have risen through the ranks. A few decades ago backsets were generally designed for purely utilitarian purposes. Now they're oriented more toward beauty, functionality, comfort and convenience.
At El Monte Custom Cabinets we design custom bathroom vanities and cabinets to meet these needs!
We understand how important all those aspects are to today's homeowners. That's why we design custom bathroom vanities and cabinets to meet the full range of needs. If you're looking for a way upgrade the look and feel of your bathroom, upgrading with custom cabinetry is an economical solution.
How much are custom bathroom cabinets?
The cost of bathroom vanities ranges from $500 to $3800 USD that may or may not include installation costs ranging between $200 and $1000 per unit. Furthermore, if you're going with a stock bath vanity, the price tag could be about $2600. Although there are many factors depending on what you specifically need, so call us today for a free estimate.
Common Types of Wood for Custom Bathroom Cabinetry
Wood is a beautiful, versatile material for countless applications. Though it doesn't hold up well to excessive moisture on its own, stains and sealers make wood much more durable against potential damage from steam, water, or heat. Some of the most popular types of wood for custom-built bathroom vanities and cabinets are:
Red Oak, White Oak, Hard Maple, Hickory
One of the most popular materials for building a custom bathroom is wood. Mahogany, teak, birch, poplar and many other types are all viable options as long as they've been coated with paint/stain and finished correctly.
Building a Bathroom Vanity
A pervasive misconception with bathroom vanities is that one cabinet is all a vanity, when in most cases it's a combination of cabinets. The main reason for this is that you may need to fill a width greater than what a single cabinet can fill. Other reasons may be that you need plumbing or want the type of storage included.
STANDARD VS. TALL VANITY CABINETS
There are two main height levels for bathroom vanities: standard and tall. The difference in height between them is about 3 inches (31.125" and 34.5" respectively). Taller bathrooms such as those found in master bedroom suites should use the taller vanity cabinet because it makes using the vanity more comfortable than a standard one would be.
Add Style and Functionality to Your Bathroom with Custom Cabinets
When it comes to your family's needs, El Monte Custom Cabinets has the perfect solution. We have considerable experience designing and installing custom bathroom cabinets and vanities to meet all of those needs for today's homeowners. Our team is here to help you decide which type of custom bathroom vanity or cabinet would best suit your personality and design the perfect unique solutions for your family.
Single or Double Vanities
Brighten up your bathroom with cabinet colors that compliment each other and the generally warm cosmetic feel of bathrooms. Choose one of our many styles for a single vanity or, when you have two sinks in the same space, choose from one of our many different matching designs.