El Monte Custom Kitchen Cabinets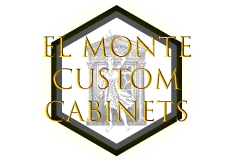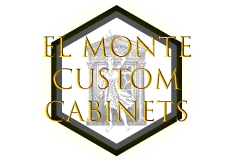 If you are planning to change the look and feel of your kitchen, you cannot go wrong by reinstalling new cabinets. The cabinets are an essential part of your kitchen because you keep the items you regularly use. Additionally, the cabinets should be designed to suit your needs. We at El Monte Custom Cabinets understand your exact requirements and then design the kitchen cabinets. We understand that no one design suit all kitchen.
Customizing kitchen cabinets
Imagine walking into your kitchen and finding your entire cutlery, spoons, forks, and all other items well-organized on specific shelves and drawers in your kitchen cabinet. This will make cooking simpler and ensure that items that you need are easy to find. You will not have to hunt for the bread knife every time you decide to make a sandwich! Similarly, you will have a separate pull-out drawer to dispose of the trash when you are cooking. You will not have to worry about walking to the disposal bin every time you peel a vegetable. Once your cooking is completed, empty the drawer into the garbage can. Sound perfect, doesn't it? All of these are possible with adjustable drawers and designer kitchen cabinets. You can now design the perfect kitchen cabinets that meet your requirements.
Kitchen cabinets that are designed for you
Just as you will get kitchen cabinets that come with adjustable shelves and drawers, you can now get cabinets that come with adjustable heights. We at El Monte Custom Cabinets believe in designing cabinets that are ideal for your height. This will ensure that you do not have to stretch yourself to look for the cutlery you need or bend over every time you need a knife to cut the vegetables. All homeowners know that it can prove quite frustrating if the kitchen cabinets always seem to be out of reach. So we help to design cabinets that are of adjustable heights.
Make your kitchen beautiful with the perfect cabinets.
Cabinets should enhance the beauty of your kitchen. These should not only add space and make the kitchen utilitarian but also attractive and aesthetically appealing. The cabinets you install should blend in with the overall design of your kitchen. These should also add to the overall décor of the room. For example, when you install a cabinet with a trash drawer, you ensure that the kitchen looks spotless even when you are cooking.
Reinstall the cabinets in your kitchen and revamp them by changing the countertops
If you are looking to change the look of your kitchen completely, you should check out the kitchen cabinets and countertops at El Monte, California. Our collection of designer cabinets will meet your expectations, and you will find designs that will appeal to your aesthetic sense. In addition, we can design exclusive cabinets that can completely change your island kitchen and give you a chance to showcase your designer cutlery. So contact us to learn more about the perfect designer kitchen cabinets that can completely transform your kitchen.