El Monte Custom Entertainment Centers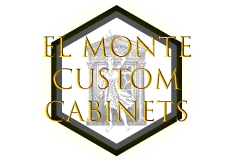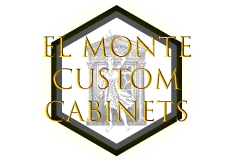 Custom Entertainment Centers
Most modern households spend the majority of their free time in the living room watching television. This does not mean the family spends time watching movies or sitcoms. The family spends time playing on the XBOX, Playstation, and video games connected to the television.  If you are one such household, you will understand the importance of a designer entertainment center to store your video games, DVDs, Blu-ray devices, and other similar items. We at El Monte Custom Cabinets understand the importance of customized entertainment centers to store all such items. This will make it easier for you to access all of these items and more.
Designer entertainment center makes storage easier.
When you purchase a customized entertainment center, you will get an opportunity to put all items that you need for entertainment on specific shelves. Say, for instance, you do not want to put your books on a separate bookshelf but want it to be a part of the entertainment center. Then you can have separate shelves designated as bookshelves in your entertainment center.
When you enter your living room, you do not want to see wires hanging from your television onto the entertainment center. This can prove to be an eye-sore. But with a customized entertainment center, you can neatly pack the wires in separate sections in the entertainment center.
Similarly, you can separate storage sections for all other items that you would need to make it easier to access your video games, DVDs, and Blu-ray systems. In other words, you can design the interior of your customized entertainment center as per your requirements to make storage easier.
Particular types of wood are used to make entertainment centers.
Entertainment centers are usually made of wood because of the aesthetic appeal of the material. You can choose any particular wood such as mahogany, teak, birch, or poplar. You can also choose other types of wood like hickory, maple, cherry, or even oak to make your entertainment center. However, the essential thing that you should consider while selecting a particular type of wood while placing an order for an entertainment center is the overall décor of your home. Each type of wood comes in a particular color, texture, and granularity. If one exudes a sense of sophistication, the other gives the room a more contemporary appeal. Depending upon the particular style and décor, you need to select a particular type of wood with which the entertainment center will be made.
Choosing the perfect entertainment center
The perfect entertainment center can completely transform the look and feel of your living room. If you want to check out some of the unique entertainment centers in El Monte, California, check the links. You can also contact us at El Monte Custom Cabinets to find out about the best entertainment centers for your home. We can help you select the entertainment center that can enhance the aesthetic appeal of your home. Our entertainment center designs can make your living room plush, luxurious and the cabinet itself prove to be an excellent storage space.